Robot an ninh văn phòng thông minh tương tự xe tự lái
Nguồn: Prasanth Aby Thomas
Ngày: 2017/03/29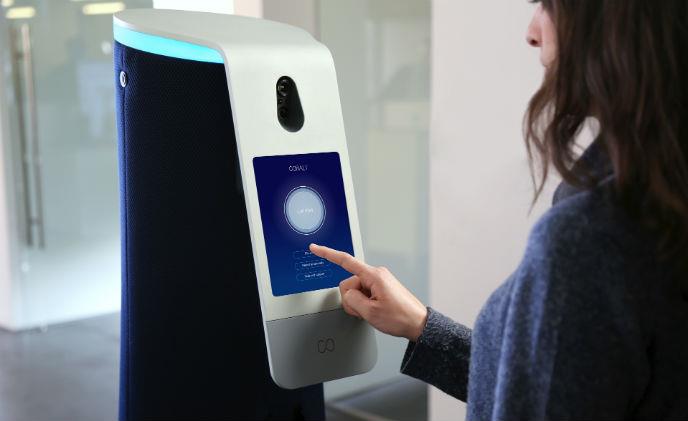 A recently launched security robot from Cobalt Robotics, meant to keep office spaces safe, is said to be on par with autonomous cars in their performance.
Speaking to asmag.com, Travis Deyle, CEO and Co-Founder of Cobalt, said that their robots are designed to work alongside human guards to provide better security than people can do alone.
"Our robots have the sensing, computation, and intelligence of an autonomous car," Deyle said. "They are meant to keep offices safe by patrolling around, looking for intruders or anything that's out of the ordinary, and also providing a friendly face to office employees."
The engineers behind Cobalt include former GoogleX and SpaceX employees with many years' experience in working with indoor robots. In the design part of the robot, the company worked with the Swiss designer, Yves Behar to define form and interactions. According to Deyle, the balance between approachability and discretion became a theme throughout the design process. "Cobalt provides the only robot solution that dovetails autonomous functionality with human telepresence capability."
The technology behind the robot is equally impressive. Using extremely capable sensors (day-night 360 degree cameras, thermal cameras, depth cameras, LIDAR, etc.) and cutting-edge algorithms (machine learning, semantic mapping, novelty detection, and deep neural networks), the Cobalt robot detects and flags security-relevant conditions or anomalies – things like people, doors & windows, suspicious items, items that have moved or changed, and water leaks.
Asked about what factors are expected to drive demand for their product, Deyle said that even though security is seen as a necessity by most companies, it is tough to provide the same round the clock.
"Cobalt can provide security coverage where there are currently major gaps," Deyle said. "The Cobalt robot allows security to have a presence so that they can remote in, see what's going on, and look for intruders.  It also serves an important function for employees; if something bad happens, it's currently on the employee to either call the police or fumble around looking for the security number of their corporate office. Cobalt offers a compelling alternative, where employees can approach robot and immediately get a capable person to talk to."
As of now, the company is still exploring possibilities through which systems integrators can take advantage of the office robot. However, their main focus at the moment is an initial cohort of pilot customers which apparently includes a number of publicly-traded, Fortune 500 companies.