Dòng switch PoE 3E mới của Hikvision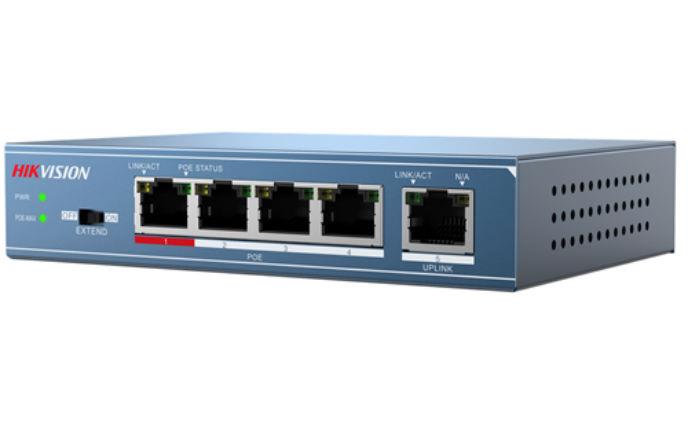 Offering longer distance PoE power and data transmission over Cat5e UTP cable,
Hikvision
, supplier of innovative video surveillance products and solutions, has released a new range of 3E Series PoE Switches.
Designed to suit the demands of IP video surveillance applications and providing up to 370 Watt total PoE power output, the new Hikvision 3E Series PoE Switches include 5, 9, 16 and 24-port Unmanaged, and 8, 16 and 24-port 802.3 af/at web Managed Layer 2 switches. Offering true Plug & Play set-up and fast data transmission, the Unmanaged and Managed 16 and 24-port switches both feature 100/1000 Mbps combo ports.
Delivering longer distance transmission (up to 250 metres) versus traditional IT switches, the new Hikvision switch range employs an adaptive power supply mode to dynamically manage fluctuating camera device power requirements. Together with VIP-Port Transmission priority to ensure signal stability and video fluency, the new Hikvision PoE switch range offers insurance to maintain the delivery of great surveillance quality, particularly for critical and sensitive area monitoring requirements. Along with 4 KV lightning protection, an 8-Core PoE Power Supply offers more reliable power supply and protection, for efficient and reliable long-term maintenance free operation. Enhanced video transmission quality makes the switches an obvious choice for CCTV IP camera projects across many different market sectors.